The Best in Xero bookkeeping
for your business
Expert Xero Bookkeeping for small businesses across Australia
Our bookkeepers focus on you. We work alongside you to help you build the business you want. To achieve this, we use the best in bookkeeping technology, Xero, to create the ultimate bookkeeping solution for your business. Through Xero we can collaborate with you, giving you the information you need, in real time, to put your businesses on track towards your goals.
We are Xero bookkeeping specialists. Each of our bookkeepers are experts with Xero, understanding the software inside and out to transform your business.
Our bookkeepers are registered tax agents, meaning they are BAS experts. They will ensure that your BAS is calculated accurately and lodged on time.
Keep your processing of accounts and transactions easy and seamless. With Xero our bookkeepers bring a technological solution, streamlining all on-going processes.
Learn how Xero can transform your business with training from our experienced bookkeepers. You will become a Xero master, bringing cloud computing to every aspect of your business.
We work with Xero to make your accounts payable a breeze. We reduce errors, streamline invoice approval, and boost security. All with our transparent reporting, allowing you to understand your cash flow
Allow us to manage your payroll for you. With our bookkeepers and Xero our bookkeepers can set-up an efficient payroll system, integrated with Single Touch Payroll, and manage it on your behalf.
Ensure that you get paid with our ongoing invoice and debtor management. Using the power of Xero our bookkeepers can keep track of any outstanding invoices making sure they get paid.
Xero + Link Bookkeeping, the winning combination
The right information is powerful. Information allows you to know where your business is heading, giving you what you need to push towards your business goals. Xero, combined with our friendly bookkeepers, allows us to provide the ultimate solution, allowing you to focus on your business while having the right information in reach. With our bookkeepers you can free yourself to work on what you love, while leaving the bookkeeping to us. Then, with regular meetings and Xero's real-time reporting, you will never be out of the loop.
Book a free consultation.
Solve all your bookkeeping problems!
During the consultation phase we aim to get to know you and your business. We will develop a strategy around your business' needs and your goals. You will be able to meet our talented bookkeepers and see how they work, allowing you to see what we do and how we operate.
When you are ready, we will set-up Xero and the systems surrounding it throughout your business. We are expert Xero installers, setting Xero up right the first time, allowing us to eliminate disruptions on your business. You will then be able to seamlessly switch your business across to Xero seemingly overnight.
Our bookkeeping team provide expert Xero training to help you work hand in hand with us. Through this training we will provide you an understanding on our process through Xero and how to access all the features you will use. This includes real time reporting, payroll, invoicing and more.
With our friendly and professional bookkeeping team you will feel supported in growing your business into the future. We will provide ongoing support and training for Xero to ensure that your business is taking advantage of its features and keep you in the loop regarding your finances.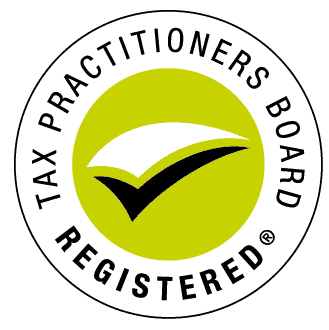 Link Bookkeeping is a registered agent of the ATO
Do not risk it. Lodge your BAS with a registered BAS Agent.
By lodging with Link Bookkeeping, you get access to all the benefits of lodging with a BAS Agent registered with the Tax Practitioners Board, including a 4-week extension on the due date of your BAS with the ATO, avoiding the need of obtaining an AUSkey and having your BAS lodgement managed by experts.
Reach out to your local bookkeeper today!
All you need to do is fill out the simple form and one of our bookkeepers will reach out to you. We can assist you with a wide range of bookkeeping queries. If you are unsure, just ask!