End-to-end
bookkeeping services
for Toowoomba
Expert Xero Bookkeeping for small businesses across Australia
Xero Bookkeepers loved by Toowoomba businesses.
Find the freedom to focus on your business again with an experienced bookkeeping team servicing Toowoomba. With over 10 years' experience in the industry your team of expert bookkeepers are transforming Toowoomba businesses. Experience better bookkeeping through Link Bookkeeping Toowoomba, allowing you to switch focus from your books back onto your business.
Experienced bookkeeping services
We use Xero to take your bookkeeping a step further, using it to transform your business.
As registered BAS agents, our bookkeepers are BAS experts. We can get your BAS done on time.
Processing of accounts and transaction is made easy through our Bookkeepers and Xero.
Learn the ins-and-outs of Xero so you can take full advantage of its features in your business.
We make payments and purchases processing a breeze. By using Xero, we can work with you in real-time.
We will set-up an efficient payroll system which we will manage for you, ensuring you remain on top of all employee obligations.
Ensure that you get paid. Our bookkeepers will manage your invoices and debtors, improving cashflow.
Xero Certified Partner servicing Toowoomba
To achieve the best bookkeeping service in Toowoomba we use the best bookkeeping software: Xero. We utilise Xero to streamline your business and its processes, such as invoicing, helping you get paid faster, improving your business' cashflow. As Xero Certified partners, we are Xero masters, meaning we can use Xero's range of features to their full extent, transforming your business. Whether you are already on Xero, or need a full set-up and training, our bookkeepers are there for your Toowoomba based business.
We are leading the way with
Xero in Toowoomba
Xero is the big thing in accounting and bookkeeping software. They are leading the way in cloud-based bookkeeping, enabling businesses to do more without taking up time and resources. With its automation features, and real-time collaboration you can do more, faster, all while working with your bookkeeper. Link bookkeeping takes Xero further. As Xero Gold partners we know Xero inside and out, enabling us to use all of its features to truly transform your business and its processes. We provide leading installation and training for businesses across Toowoomba
Enhancing Toowomba
businesses through Xero
& solve all your bookkeeping problems!
We specialise in Toowoomba businesses

Find a team of specialised bookkeepers for Toowoomba businesses that you can rely on. Through active work with businesses in the Toowoomba community, we understand how important small businesses are to the local economy, boosting the town, and improving the lives of all who live in Toowoomba. So, we work hard to ensure that your business can make the impact you desire on the community by freeing your attention away from the books and back towards your business.
Areas we service
We service suburbs across the Toowoomba region including:
Birnam

Blue Mountain Heights

Centenary Heights

Charlton

Cotswold Hills

Cranley

Darling

Heights

East Toowoomba

Finnie

Glenvale

Harlaxton

Harristown
Highfields

Hodgson Vale

Kearneys

Spring

Middle Ridge

Mount

Kynoch

Mount Lofty

Mount Rascal

Newton

North Toowoomba

Pampas

Preston

Prince Henry Heights
Rangeville

Redwood

Rockville

South Toowoomba

Spring Bluff

Toowoomba City

Top Camp

Torrington

Vale View

Well

camp

Wilsonton Heights

Wilsonton
How our bookkeepers help your business
Our bookkeepers work to essentially become apart of your team. This means, we work closely alongside you, seamlessly integrating our work with your business, providing you with a huge boost. With this, you can free your focus away from bookkeeping and back onto your business. But if you ever need to interact with your bookkeeping, you can, seeing your finances in real-time through Xero. Shift your focus back to what you enjoy. Run your business without worrying about your bookkeeping, knowing that you are backed by a team of experts. They are hitting all deadlines while producing the highest quality work. You will wonder why you didn't contact Link Bookkeeping Toowoomba earlier.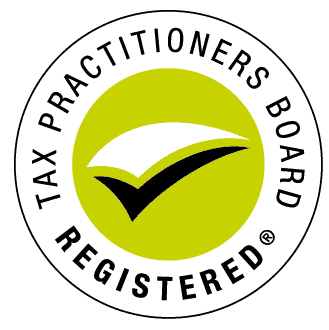 Link Bookkeeping franchise partners are registered
agents of the ATO
Do not risk it. Lodge your BAS with a registered BAS Agent.
By lodging with Link Bookkeeping, you get access to all the benefits of lodging with a BAS Agent registered with the Tax Practitioners Board, including a 4-week extension on the due date of your BAS with the ATO, without the need for obtaining an Auskey to lodge your BAS online through the ATO's services.
All you need to do is fill out the simple form and one of our bookkeepers will reach out to you. We can assist you with a wide range of bookkeeping queries for your Toowoomba business. If you are unsure, just ask!