Find financial freedom
with a Link Bookkeeping franchise.
Link Bookkeeping is all about merging personal service and the latest bookkeeping technologies to bring immense value to our clients, transforming their business. We are passionate about getting the best results for our clients, helping them get their business where they want it to be. This shows in our approach, learning our clients' businesses, their industry, and tailoring our work to bring real, substantial value. Our clients' success is our success.
If this is what you are all about, we would love to hear from you.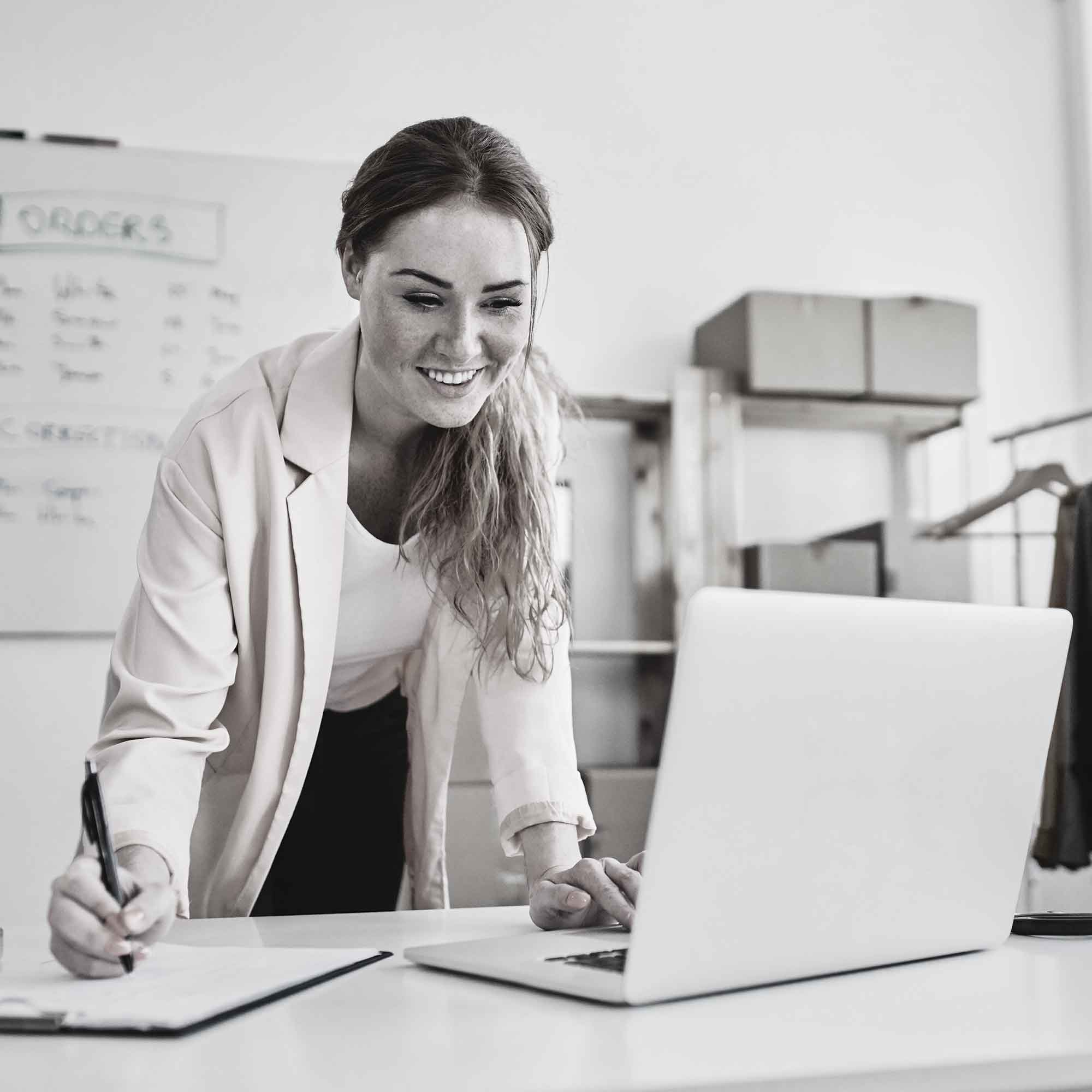 Perks of joining the Link Bookkeeping community.
With Link Bookkeeping you get to start your own bookkeeping business with the backing of an established, award winning bookkeeping brand. Through the Link Bookkeeping franchise, you will find financial freedom and success through our established systems. These include our in-house marketing team, and our national lead-generation service, all backed by our in-house Chartered Accountants. If you want to have success with great clients, make an impact on local small businesses, while earning more for yourself, look to Link Bookkeeping.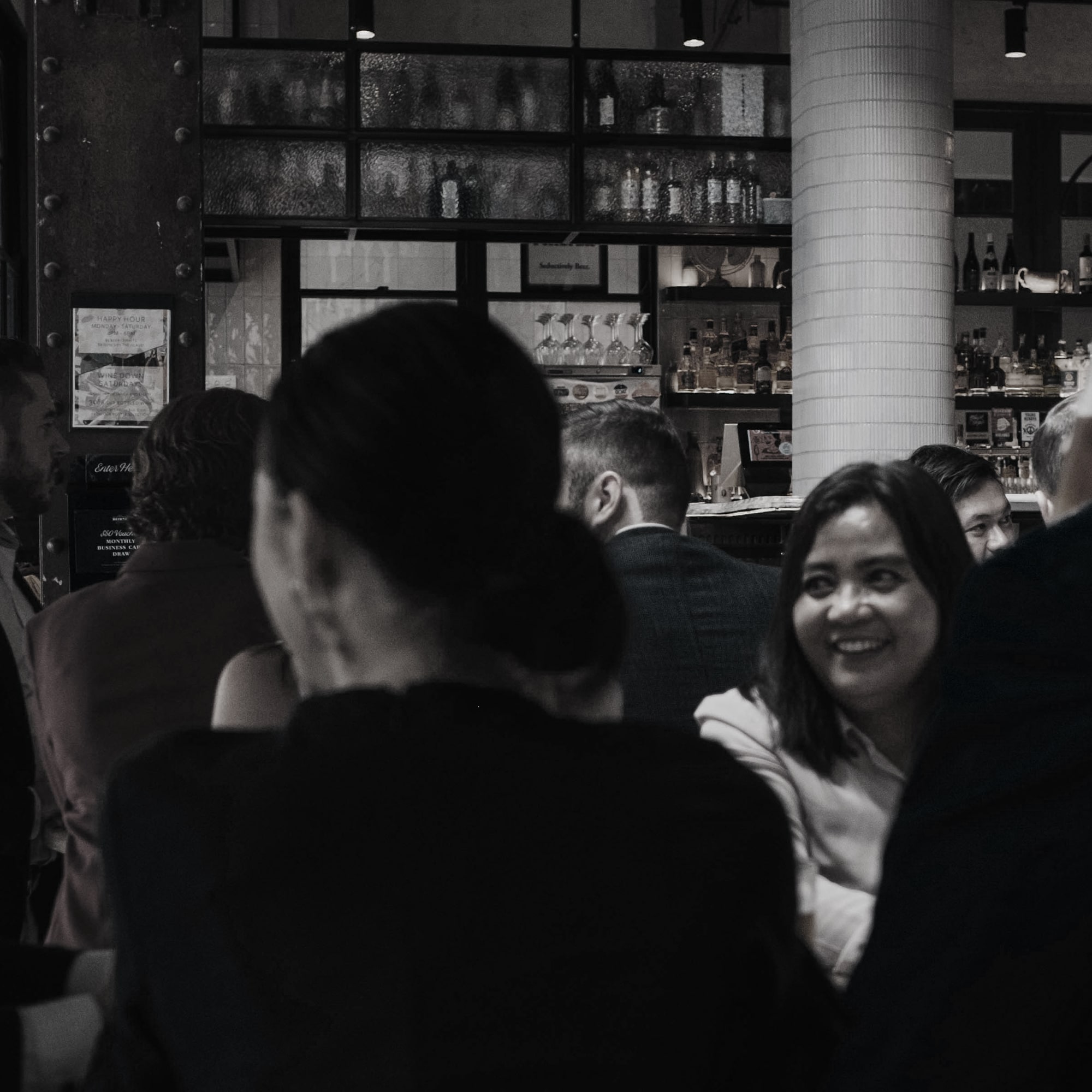 We are seeking motivated, experienced professionals ready to make a meaningful impact on their local business community. If you are an experienced Accountant or Bookkeeper looking to achieve more for your clients while earning more for yourself, we want you. Our team will provide you the training and support you need to create a successful business, enabling you to help local businesses with the best in bookkeeping technology and personal service. Join our community today!
Book a free consultation.
Solve all your bookkeeping problems!
When you inquire about joining the Link Bookkeeping franchise our team will reach out to you. We will provide you an information pack, and an application form. If you have any questions, feel free to ask one of our team or consult the information pack.
Prior to you applying we will have a meeting discussing the application, the process, and finalising any further questions or issues you may have. After the application has been approved, we will commence a disclosure process, issuing any further documentation required.
We will commence a mandatory 14-day due diligence period. This allows you to make a final decision as to whether we are right for you. After, we will meet to discuss the outcomes and queries from the disclosure process before signing any final documents.
When you have signed up, we provide 1 weeks training at Link Head Office. Here you will become a Xero master, learning new tips and tricks, and more. We will also train you on the Link Bookkeeping process, ensuring you have the tools you need to provide the best experience for your clients.
After the training program you will have all the tools you need for success. You can begin your bookkeeping business with the backing of our in-house marketing team, lead generation systems, and our in-house chartered accountants.
We have been super happy with Link, we made the switch end of last year and couldn't be happier. Wish we'd done this earlier!
Sarah Gibson
22:46 22 Mar 21
Service that exceeds all expectations.
Nicholas Karlovasitis
05:08 22 Mar 21
Been working with Thea for about 6 months and already the team and Thea have been fabulous. Cleaned up ALL our accounts and helped us impliment

...

solutions to run our business smoothly. QUICK to respond and action items.

read more
I have practised Law as Managing Partner for over 30 years during which time I was the person overseeing staff issues. It came quickly apparent that

...

matters such as the accurate payment of payroll were very important to maintain staff morale. Thea Pavlenko has been effecting our payroll requirements for some time now and I am very impressed with her professional and prompt attention to payroll issues.Grant WhiteAbility One Pty Ltd

read more
Admin Account
05:34 18 Mar 21
Thea - the operations manager here is top shelf. So good that I followed her from her last role to her current role at LINK Strategies Bookkeeping.

...

Nothing is too much trouble, she understands me, the business and just gets it done. Highly recommended - actually just essential. Thanks Thea for all you hard work.

read more
Rohan Wood
02:04 15 Mar 21
10/10 pleasure to work with and always on point, asset to the link team! #teamthea
Mashd N Kutcher
01:56 15 Mar 21
Thea and our team at Link have always been in our corner and I do not think our business would be where it is today without them. Thank you Thea and

...

thank you Link!!

read more
Adam Morris
01:19 15 Mar 21
Thea from Link Strategies has been absolutely incredible to work with! From explaining Xero from the groud up, setting everything up to make it a

...

breeze for us to do our own Bookkeeping & being able to help us anytime we have a question. Thanks so much Thea, we are forever grateful for you!

read more
Courtney Stevens
01:00 15 Mar 21
We have been working with Link Bookkeeping for about 3 years now for all of our bookkeeping needs. I have the pleasure of working with Thea day to

...

day and she is an absolute pleasure to work with. Thea is extremely professional and responsive with all of our needs and we have built an amazing working relationship. I could not recommend Thea or Link Bookkeeping enough.

read more
Tiarne Beazley
02:59 12 Mar 21
Su and the LINK Team are wonderful - very through, accurate and great communicators!
Chloe Drayton
20:48 01 Sep 20
Thea of Link was superb in setting up and implementing new payroll software for ProCare Australia. Nothing was too much trouble and Thea was so

...

thorough in understanding what our needs were to ensure everything was set up correctly. Thea offered exceptional training and ongoing advice to support us through the roll out. I cannot recommend Thea and the team at Link highly enough. Thanks Thea!

read more
Charmaine Fels
02:21 03 Aug 20
We've finally found a bookkeeper and accountant that has our best interests at heart. If you're looking for someone who treats your books as if they

...

were their own, look no further. Thanks team!

read more
Tyler Wright
07:13 05 Jun 20
Excellent Team, very knowledgeable. Highly Recommend!!
Greg Sullivan
22:28 01 Dec 19
Angie has been doing my bookwork for quite a while now and I could not be happier everything always runs so smoothly highly recommended
Darren Kennedy
12:53 01 Dec 19
We have been using Link Strategies Bookkeeping services for a few years now. They are an awesome team that have continuously provided a high quality

...

service. Unlike other bookkeepers, Link are very proactive and have the flexibility to integrate with our team and support the way that our business operates.

read more
Mark Costello
05:19 30 Nov 19
Great team to work with thank you to Louise and team. Highly reliable and professional service!
These guys have been my saving grace since 2015 and I now call them my work family! For every problem they provide 5 solutions and maintain constant

...

contact to ensure my business is performing at its strategic best. Cannot rate these guys high enough!

read more
Brianna Burnett
21:57 28 Nov 19
Outstanding service, right from day 1 I felt comfortable, every step was explained in detail. Highly recommend Link Strategies for your business
Mathew Carter
02:41 28 Nov 19
I can't rave enough about Sandy from Link Strategies. Sandy is my corporate bookkeeper and Xero angel! Nothing I ask is too much trouble, she is

...

efficient, speedy and reliable. Sandy always takes the time to look at any issue or process from a strategic perspective and always makes sure our books balance and my business is financially functional - and she does it with a smile! I am more than happy to recommend Sandy and Link to anyone. Carol Morgan COO Cosmetic Skin Therapies

read more
Cosmetic Skin Therapies
02:27 28 Nov 19
A great service provided by professional friendly staff. Always a pleasure to deal with Link Strategies.
Caroline Hill
00:37 28 Nov 19
Very happy with the service Lwin and Su provide. They are always timely with their actions and replys, always happy to answer the many questions I

...

have, and overall great with keeping us informed and up to date.

read more
Leoni Smith
09:36 27 Nov 19
I have been a client of Link since 2016When I first met with Link, I had ATO on my back about several issuesThe guys at Link did not judge me and

...

went about getting all my affairs in orderI would have been lost without their assistanceGreat Team

read more
Ron Fenner
09:34 27 Nov 19
I have been working with Link Collective since early 2019. The Link team have always been friendly and eager to help me understand my business

...

reports. They've professionally handled all my business accounting and tax obligations, which has allowed me the time to focus on running my business much more efficiently. Keep up the great work! - Ray

read more
Auto Key Replacements
07:03 26 Nov 19
I've been working with the Link team for over a year now and it's been an amazing experience. All books are upto date and I actually understand where

...

my business is at.Would highly recommend them to anyone.

read more
These guys have been great. Our manager Su is always prompt, courteous and professional. Outsourcing this aspect of our business has been cost

...

effective and freed up much needed time to manage the general operations more effectively. The service provided is also more consistently accurate and trouble free than when it was in house and overseen by myself. Highly recommend. 🙂

read more
Goanna Plumbing
06:34 26 Nov 19
Good service - lovely staff
Rob Claridge
08:33 25 Nov 19
Working along side James for the past 2 years has really been the key part of my success with Oakmont Landscaping PTY LTD. The personal and hands on

...

care the link team gives you is next to none. Quality and professionalism definitely sums up the link team.

read more
Oakmont Landscaping
08:04 25 Nov 19
Have been with Link even before i started my business. Have nothing but great things to say about them. Su especially has been amazing. They get the

...

job done right as far aa I'm concerned.

read more
The team at LINK are sensational - great communicators, top strategists, and just all round a great group of people working together. Couldn't

...

recommend them more highly!

read more
Elissa Robins
05:48 25 Nov 19
The bookkeepers at Link Strategies have helped me so much over the past two years by keeping tabs on my overall financial health and making sure they

...

do the same for my partner's business. I just couldn't recommend them enough.

read more
Jo-Anne Boulton
01:22 21 Nov 19
A great service! Affordable, professional, friendly and always available to help and answer the many questions I've had. Can't recommend Link enough.

...

I also enjoy and get great benefit from the social media updates Link regularly provide.

read more
Stephen Long
08:47 18 Nov 19
I can highly recommend Link Strategies services, having the team manage my books allows me the time to focus on my business . Pleasure working with

...

Link.

read more
Dervla Murphy
00:31 18 Nov 19
Excellent services, staff friendly, well helped my business.
Ricardo Chen
08:18 02 Nov 19
XERO TRAINING: Sandy was great to work with, extremely knowledgeable and a great help as I'm a newbie on Xero. Would recommend for sure!
Cory Wittleton
03:17 23 Sep 19
I was extremely impressed at how quickly and thoroughly Link Strategies Bookkeeping was able to bring my Xero file up to date and ready for tax

...

lodgement. Highly recommend to anyone looking to outsource bookkeeping or even just get an accounts clean up!

read more
Kate Kuhle-Mobbs
06:10 29 Aug 19
I had just transferred over to Xero for my accounting software and needed some training. Sandy delivered an amazing tailored training specific to the

...

needs of my business. Highly recommend Link and Sandy's services.

read more
Troy Casey
12:32 13 Aug 19
Needed help at setting up xero and Sandy was amazing! Thank you so much
Nikesh Patel
06:14 06 Aug 19
I had a one on one session to discuss the overall business accounting structure (including BAzs preparations) aswell as finalising / clarifying

...

payroll processes in Xero. Sandy was fantastic and would highly recommend for any new Xero users that need any form of support! Thanks

read more
James & Jess Hayward
21:49 16 Jul 19
A friendly and professional team. We work with Su Yee who is a wealth of information and a pleasure to work with.
Valerie Gorse (Antipodes)
06:02 09 Jul 19
We had one on one session with Sandy. It was such a great experience and she explained thingy very clearly and raised her concern in any area we need

...

to look into. Highly recommended this company.

read more
I am considering purchasing a business and was referred to Link Strategies. I met with James and his excitement for the business gave me a lot of

...

confidence. He had great ideas and advice; as I'm new to the world of business he took the time to explain the steps I needed to take and I found this very helpful. I would highly recommend using this team to assist you with your business needs.

read more
I had a consultation with Sandy who was fantastic very friendly and helpful! All my questions were answered and more... on using Xero for BAS

...

lodgement.Highly recommended !!

read more
Doreen Kotiau
06:11 24 May 19
Sandy was very helpful and informative. This training was tailored to exactly what I needed for my business. I would recommend contacting Link for

...

your personal training needs.

read more
Tess Tarabay
04:08 16 Apr 19
I've used link for years . My business is transport these guys take all the pain out of the bookkeeping process and have made this side of my

...

business streamlined. Massive thank you to James and Lwin!

read more
Sandy was a great trainer and explained all of the relevant areas of Xero accounting software to our business. Would recommend!
Nicholas Wardle
02:00 05 Mar 19
Had further training on the use of Xero today. Really well supported with clear advice and good follow-up. Highly recommend.
Viaggio Italia Travel
02:05 14 Feb 19
Excellent training, very informative and helpful. Thanks James!
Carly Argeros
05:22 29 Jan 19
It has been an absolutely pleasure working alongside Link Strategies for the past year. The team have been super helpful and are always willing to

...

help out and answer any questions I have. Excited to continue working with them into the future.

read more
Michael Liu
03:01 06 Dec 18
Very helpful and friendly experience will use again
Aaron Hellmrich
01:40 21 Nov 18
Chris and James at Link have been instrumental in assisting the development of our business over the past 2 years. From advising the most appropriate

...

cloud based software to the ongoing management of our accountancy needs. If you are looking for a firm that is honest, attentive and that can cover all aspects of business accounting and development, look no further.

read more
Michael Hatcher
05:20 03 Nov 18
James, Chris and the entire team at Link Collective from the bottom to the top of the organisation have not only the capacity but the passion to

...

ensure that your vision for your business becomes a reality.The Link Collective team have a drive that in my opinion cannot be matched in their industry, can't thank them enough for what they are doing for our company and what they will do in the future to ensure a propserous future for our company.Thank you James, Chris and the entire team at the Link Collective group.

read more
Rhys was so great! Ran through everything and left me with no questions unanswered. Would 110% recommend to many other businesses. Very happy client
Extremely helpful and comprehensive training and support in a central location. Very happy with the initial and ongoing support!
Chris Trupp
02:06 03 Oct 18
A great training session, covering alot of material. Would definitely recommend to anyone needing skills in Xero. They provided snacks and dinner

...

also.

read more
Sinead Clarke
06:43 28 Sep 18
Very informative Xero training session at Link Strategies. Great basic overview with lots of questions answers and potential for further training.
Christine Luby
01:13 28 Sep 18
Very informative and helpful!
Nick Henwood
06:57 03 Aug 18
Very Informative session, easy to follow. Rhys was very personable and made the whole experience stress free
Cherie Gall
04:43 31 Jul 18
The team at Link Advisors have been the independent helping hand our building business has needed to escalate our turnover and pipeline of work over

...

the past 2.5-years. We've always found the entire support team and leaders Dave and Chris to be approachable and knowledgable in their field of work. We strongly advocate their business ethos and would recommend them to any proactive owner seeking financial outcomes and guidance.

read more
Hobbs Building
21:04 25 Jul 18
Really disappointing service, emails and phone calls not returned, great at sales though.
Swift Lawn And Garden Care
04:43 20 Jul 18
Impressed with the programme and with the training process. Jenna was very knowledgeable and also accessible and this made the process so much less

...

stressful with our set up of Xero

read more
Janet Phillips
23:06 19 Jul 18
The Xero training we received was extremely helpful
Great learning environment, teachers very informative
Deidre Daley
23:43 31 May 18
Brilliant! These guys really know their stuff. Friendly, courteous and a funky modern office. We have definitely made the right decision to come to

...

Link for advanced Xero training and app advice. Keep up the great work!

read more
Robin Devonshire
02:14 25 May 18
Very informative!! Great way to learn how to use all features of Xero. Highly recommend.
Wendy Jinks
05:17 24 May 18
Excellent service. I worked with these guys for over a year. The process was very easy which is what I needed when I set up a new business. Thanks

...

guys.

read more
Dave Cutcliffe
22:52 25 Apr 18
We have just started using Xero and had quite a few questions about how to get the most out of the system. I spent 2.5 hrs with Jenna from Link

...

Collective and it was one of the best decisions we have made in moving our business forward. Jenna was very patient and explained everything we needed to know. Highly recommend Link Collective and thank you Jenna!

read more
F45 Training Upper Mount Gravatt
05:55 10 Apr 18
Been using James, Chris, David and the team at LINK for two yeras now. I came from a realtivlty big accountanting firm where I felt I was just

...

treated as a number and was too small of a client to even contact through business hours.Upon starting with LINK I was in a bit of a Taxation hole, the team at LINK where able to brrak evrything down for me so it was clear where I was and where I needed to get to.Not only now getting on top of my taxtaion resposablitlies, I am now making more profits as I am clear on how my numbers stack up.I would highly recommend using the team at Link.

read more
Fantastic training on XERO! Really friendly staff and easy to follow. The training was tailored to our needs and all questions were answered really

...

well. We came out of the training feeling really confident in the system.

read more
Aimee Carding
07:05 23 Mar 18
Great company with lots of good business ideas and enthusiasm!!! Very easy to deal with and they are highly motivated with great results.
Sarah Biuso
00:38 27 Feb 18
Brenda from The Link Collective was FANTASTIC! She was thorough, timely and very professional. She also was very helpful with some Xero training.

...

Thank you for your your excellent service!

read more
Penny Limbach
07:22 26 Feb 18
Chris and James are highly qualified and are customer driven, meaning I received the best customer service humanly possible. I have been in search

...

for a service like theirs for a long time and I will be using them from here onwards. I will highly recommend them and Link Advisors.

read more
Paurush Kuntal
04:40 07 Feb 18
Great service! I had a training session with Brenda who was absolutely fantastic and explained everything with ease. Brenda made sure I understood

...

each feature and process. Thank you.

read more
MYCS Accounts
23:16 31 Oct 17
Great service and take the time to explain the process of looking after your book work.
Tanya Barnett
07:23 31 Oct 17
I had a few specific questions about my Xero account, Brenda was able to answer them and help me set things up to run smoothly moving forward.
Michael van Loenen
01:04 05 Oct 17
I've been working with james for over 2 years. He is always ready to help with anything I need. And he get the job done.
These guys do the bookkeeping for my business and always deliver everything on time, and keep me organised when I'm too lazy to organise myself.

...

Natasha is a champion and my business wouldn't be the same without her.

read more
Hugh Dellit
05:41 01 Aug 17
Very informative Xero training. Would not hesitate recommending others to use Link Book Keeping. Thanks guys
Josh Sievwright
05:40 04 Jul 17
Chris & James and the team at Link are outstanding! Their professionalism, advice and care are second to none. I highly recommend their services to

...

anyone looking for a combined bookkeeping, accounting and advice service.

read more
Mark Mathews
00:48 28 Jun 17
Above all, the customer service is second to none. Link have fantastic customer care and really treat clients professionally and friendly. Wonderful

...

experience doing business together!

read more
Steven Greffe
05:01 25 Jun 17
On Wednesday 16th May 2017 I did a training session with Sarah Lane, Account Manager. The training session was informative and Sarah was able to

...

assist me with all information I required. If Sarah is an indication of the calibre of staff who do Xero customer training sessions for Link Bookkeeping, then I would certainly recommend Link for their services.

read more
Tugulawa Calendar
04:21 17 May 17
I found the staff at Link Bookkeeping very helpful and explained everything to me. Thank you for your assistance
Janette Taylor
20:55 19 Apr 17
Top notch Xero experts. Great lads to deal with, fast and efficient. They make a great coffee too!
Stephen Bondas
11:45 19 Mar 17
I recently did a Xero training session with Link Bookkeeping and it was excellent. They focused on the areas relevant to my business and the areas I

...

needed help with. I feel so much more confident using Xero now - it's great. I recommend Link to anyone using Xero in their business.

read more
Jim Thompson
04:56 19 Mar 17
The Link Bookkeeping team are great – they're friendly and extremely knowledgable, and happy to answer all questions. Couldn't recommend them highly

...

enough.

read more
Murphy Trueman
22:53 18 Mar 17
James and the team at Link Bookkeeping provide amazing support to myself and my business. They not only make sure my bookkeeping is done properly,

...

but they also work with me throughout the year to ensure my business is on track and help me achieve my goals. I haven't had service like this from any other bookkeepers I have dealt with before. I highly recommend them to anyone looking for a great bookkeeper for their business.

read more
Loganlea Nursery & Florist
08:39 18 Mar 17
Link Bookkeeping Services has been competently managing our mid-sized business for over 2 years. They are a friendly, very professional and ethical

...

company. Their standard of work is consistently excellent. Highly recommended A ++++

read more
Moira Greaves
03:41 15 Mar 17
These guys are great! They really know Xero and deliver awesome service. Strongly recommended to anyone looking for an efficient and reliable

...

bookkeeping service to take their business to the next level.

read more
Chris Tinta
03:05 15 Mar 17
As a small business owner making the switch to Xero I've found LInk Bookeeping most helpful and supportive. Thanks James & team
Neil Slonim
02:15 15 Dec 16
Beyond excellent service. Received an email response within 5 minutes and registration was completed within 24 hours!A+
Luvo Store
07:15 05 Oct 16
Training was awesome!!!! One on one Xero training is the only way to go. Natasha was amazing!!!
David Williams
07:29 18 Aug 15
James made running my business simple. He guided me through easy to use tools that made managing my cash flow easy. My bookkeeping is now managed in

...

the cloud and my invoicing is issued online. I could not be happier with the financial control I now have in my business.

read more
Adam Bretherton
04:40 19 May 15
We used Link Bookkepping services for advice and training using Xero for our gym. James in particular was extremely helpful with putting us on the

...

right track. In terms of customer service and knowledge these guys are second to none.

read more
James Elliott
21:26 23 Apr 15
I saw Link Bookkeeping for training in Xero. Super helpful, and have gone above and beyond in terms of service and assistance. Best bookkeeping

...

service in Brisbane. Thanks guys.

read more
Lachlan Schrauf
11:36 19 Mar 15