5 Ways Technology has Changed Small Business Bookkeeping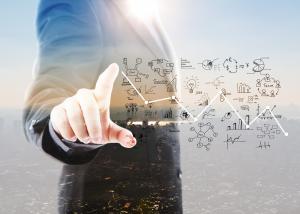 Computerisation and automation of business processes started happening in the later part of the 90s. Accounting and bookkeeping software was developed and promptly adopted by businesses. Moving away from the time-consuming and labour-intensive manual bookkeeping was an easy decision, Brisbane bookkeepers, accountants and business owners were quick to see the advantages of computerisation.
Another wave of change in the accounting and bookkeeping processes came in the early years of the 2000s. Cloud computing has emerged, but, unlike the local computerisation, this one didn't quickly catch on. Data security, connectivity and local infrastructure proved to be major stumbling blocks for the adaptation.
While the first wave of computerisation will only require the business owner to buy a computer and the accounting software, cloud computing will need him to buy a computer, set up internet connection, sign up for an account, upload data and work with people from all over the world. Trust issues hinder the easy acceptance and migration to cloud computing.
Over the last decade, virtual technology has taken over much of business processes, communication and interaction. Cloud computing has become the norm, everyone is connected and maintains online accounts – on the social media, shopping websites, career platforms and messaging apps. These changes have also impacted the way businesses do bookkeeping and accounting.
Here are five major changes brought about by technological advancements to businesses;
Accounting Software – Accounting and bookkeeping software is already cloud-based with a centralised server and off-site storage. Instead of buying the software and installing it into your computer, you just need to sign up for an account and start working. The latest software already includes integration features that let you connect bank accounts, payroll services and even collection apps. The applications within the software are designed to optimise productivity while adhering to the applicable accounting and bookkeeping guidelines.
Working Mobility – Virtual technology and cloud computing have also changed today's working dynamics. Brisbane bookkeepers and accountants are no longer forced to work in physical offices where they also keep the files. Accounts can be accessed from anywhere and by anybody who's been granted to it. Thus, limitations due to the physical location have been eliminated, and work can be done anytime and anywhere.
Real-Time Updates – Business reporting is a crucial part of a business. It plays a major role in the decision-making and auditing aspects of running an organisation. But because of the lengthy and complex bookkeeping and accounting processes, reports aren't readily available when needed. That was now a thing in the past. Current bookkeeping and accounting platforms offer real-time reporting and data updates. So, when a customer pays you through your bank, the bank will notify your bookkeeping account and the payment is posted. This goes the same when you accrue and expense or makes a sale.
Streamlined Processes – Accounting and bookkeeping in Brisbane are no longer the ten-step, once a month process that we know. Integration between apps helps streamline the process. Bank integration eliminates the galling bank reconciliation process. Connecting payroll apps with your accounting platform save time and double work going through employee pay rates, attendance and payments.
Business Efficiencies – Virtual bookkeeping and accounting platforms offer businesses a lot of benefits. The virtual setup frees organisations of hosting and safekeeping responsibilities. Data, the account and information are more accessible to the right people and safe from theft, loss and unauthorised modifications and changes. Delegation, checks and reporting are more efficient. Figures and numbers are less prone to mistakes and manipulation.
To know more about cloud computing – its benefits, challenges, risks and your options it is best to consult with a business professional. Your Brisbane bookkeeper could help you choose the best cloud computing system that will fit your business needs.