8 Reasons why Sales Fail to Pick Up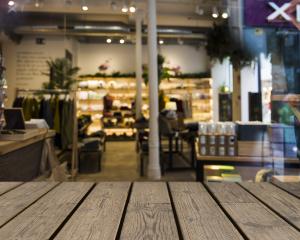 Throughout the years, we've seen companies close or get acquired by a larger company. A lot of companies we've grown with are now non-existent. It is true that in the business of sales, every day is a fight not just survive but to thrive. With my experience as a bookkeeper in Brisbane, decreasing sales or sales failing to pick up are the quickest and surest way to fail a business. Here are eight of the common pitfalls why sales tank or fails to pick up;
Singularity
Catering to one client or one product is a very risky move. As a company, you must embrace diversity with a wide array of products and commit to clients you have a strong relationship with. You'll never know when clients' needs evolve or when your customers would think that your product is no longer valuable. It is easy for customers to decide to move to your competitor. While investing resources to what's current, never be thrifty in investing time and effort to research for advancements.
Not Emphasising on Product Value
Bank on customers' needs rather than on what your company needs. Understand that no matter how great your product is or how convincing your sales agents are, customers must first see the value of the product. Product value is your greatest sales agent, which creates a need for it. Prior to starting your sales journey, research on your target market and what they value the most. Then set your pricing appropriately.
Not Knowing What Others Have to Offer
Part of working smart is to know your competitors. Study their products, pricing strategies and other strategies and their advantages and disadvantages. Most companies tend to copy what's been working with their competitors, this is where you must be careful. Use your knowledge to create your own products and solutions and not to be just a shadow of another company.
Work as a Team, Not a One-Man Team
Delivering high sales is not a responsibility of the just the owner or the leader of the team. It is the responsibility of everyone who is part of the company. Your research, operations and marketing teams must work hand in hand to sell products. Research must create designs that your operations will execute, and your marketing will properly advertise. Any disconnect within your team can cause your sales to flop.
Failing to be a Leader of Change
We can all agree that Nokia, a very successful company in the past, did not do anything off beam. They had collections of phones that are topping the sales charts. So, what went wrong? The short answer is, they did not do anything. In caring for a business, you have to know when to stand firm on your ground or when to be a leader of change. Starting the movement of change is better than trying to catch up with the change. Always be innovative and capitalise on people who'll give you creative ideas to define the future.
Timing is as Important as the Product
Popularity expires and so does sales. Hitting the right timing on when to release your product is as important as the key features of the product itself. Marketing it now and waiting for several months to release it to the market will only help your customers lose interest. Be wise and timely market your product to create that excitement for buyers to appreciate the special features your company has worked so hard for, then release it whilst anticipation is at its highest.
Exaggeration is not Transparency
Never exaggerate what your products have to offer. This will only lead customers to look for more, that sadly, you can't deliver. This will result in failed reviews and no recommendations. This instantly stops your sales and profits. Promising accurate features and setting the right expectation is better than under-delivering your exaggerated promises.
Fails to Be Driven and To Drive
Motivation and drive play big roles in a company's success. As an entity, it is imperative for you to set appropriate and positive goals to drive everyone. And driving is not just about speeches, but also covers incentives and individual goals set. One common pitfall that companies do is to set unrealistic goals which work on the opposite. Instead of people working hard to meet your targets, they automatically stop because they know that no matter what they do to sell, they'll never meet your implied standards.
While there are tons of reasons why sales fail to pick-up, working with integrity and valuing your people will always give positive results. Run your company with an optimistic and healthy yet competitive environment.