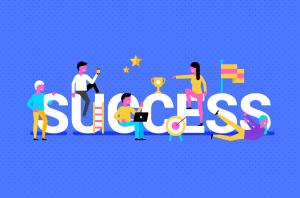 Success is such an elusive thing. It can hit someone so hard, fleeting for many and impossible to a lot. In the business of bookkeeping in Brisbane, I've seen many successes and failures. And one thing is certain, there is no one way to succeed. Everyone must go through his or her own path to attain their own definition of success. Books, the internet and your mentors could give you a lot of success tips, but you still have to forge what is best for you. What worked well for some will be irrelevant to others. What went great with your father could be your downfall.
Given the differences, here are some the most powerful tips and advice from the most successful business leaders of our time. You can pick some good ones that might apply to you;
Delegate – Richard Branson
The secret to accomplishing as much as he can is delegation. Richard Branson is a firm believer of delegating tasks. This is how he manages to get things done – a lot of things are done, and still have time to spare enjoying life outside of business. When delegating, remember the six T tasks – the tedious, time-consuming, teachable, tiny, time-sensitive and things you're terrible at.
Choose your people. – Warren Buffett
Warren Buffett was quoted once saying, "You cannot make a good deal out of bad people." He would first get to know the people behind the company before going over the financial reports. Shady people will ruin even the best deals. He is also very careful with the people he works with and would like to know every person in his company personally. When in business, let it be known that you're only dealing with honest and reputable people, this will keep the fishy deals and people away.
Don't wait for things to be ready. – Jack Ma
Don't wait for the perfect timing, the perfect product or the perfect deal. You will lose great opportunities if you wait for things to get ready. Once everything is perfect, the opportunity will long be gone. In fact, when everything is ready for you, it is a sign that you should be moving to something else. This is how you lead the way, not follow paths.
Take risks. – Elon Musk
Elon Musk is the epitome of a risk-taker. He is known to make decisions first and then work hard to validate his decisions. His bold attitude coupled with an uncanny sense of the future makes him a leader in any undertaking he chooses. If you have an idea, and you think it is a good one, go for it! Work hard to make it work and don't be afraid to take risks.
Take care of yourself. – Ariana Huffington
Her employees enjoy work-free weekends, and she does too. Ariana Huffington is a big fan of work-life balance, getting enough sleep and in 'me time', taking care of the body and the soul. It is only when one is healthy – physically, mentally and emotionally, that one is fully equipped capable of achieving goals.
Embrace change. – Bill Gates
The founder of tech giant Microsoft is also one of the world's richest men. The secret to his success and staying power is his openness to change. He anticipates and welcomes change. He recognises its power and knows that everyone is susceptible to it, but with the right attitude change can also boost your chances to succeed. Bookkeeping in Brisbane is something that has evolved a lot, and acceptance is inevitable.
Know your gifts. – Oprah Winfrey
Oprah Winfrey believes that your greatest asset is yourself and that the way to succeed is to find your true self – your passion, your gifts and your strengths. Find out what you like doing, know where you're good at, and develop that. Lastly, determine how you can exploit your talent to be of help to the society. Finding meaning in your endeavours is the core of success.
All the matters is growth. – Sheryl Sanders
There is no such thing as a perfect business plan, or the perfect business partner, or a perfect product. Entrepreneurs should never expect or wait for perfection because it will never happen. If you want to succeed, start now, but don't stop with what you have. Continue developing the product, learn more skills, learn more about the industry, make compromises with the location and continue seeking new connections and business partners.