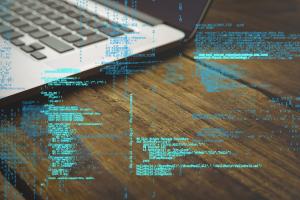 The advent of fintech, virtual currencies, and the financial hazards that came with it, KYC or know-your-customer processes is fast becoming the norm. KYC policies are already practiced in some industries – banking, insurance and even in my practice of bookkeeping in Brisbane. In the drive to stop and defeat money laundering and other financial fraud, many businesses are now required by law to KYC their customers.
However, knowing your customers or getting information about them is a double-edged sword. Personal, financial and other sensitive information is protected by law. Any information shared with you by your customers is your responsibility and you are obligated to protect it. You have to make sure that it is safe from hacking, theft, unauthorised sharing and sale. Accountants and bookkeepers in Brisbane are bound to safeguard client details and the covenant is protected by the professional-client privacy law.
Not a few businesses have apprehensions on the implementation of the KYC process. Not only does it mean additional work and more resources, but people are also naturally wary of sharing personal and sensitive information.
Here are some tips to collect vital information without annoying your customers;
State the need for you to collect the required information and documents. Explain to the customer the reason why you need to collect their information, what you intend to do with it and with whom you might be sharing it with – like the banks, a third-party verifier or a government office. Set their expectation early on. Let the customer know that you might be asking for some information needed to complete the transaction or the signup. Many customers are annoyed when asked for the information towards the end of the transaction process. An advisory on this should be visually prominent on your website, your app and in your physical store or office premises.
Assure customers about the safety of their information. A statement of promise and accountability will give your customers a sense of security and trust, making it easier for them to provide you the information you need. State any security tools used to secure their information. Be true to your promise statement.
Be precise about what you need. Before gathering documents and information, make sure you have the list of documents and information needed. You can't be collecting excess information as it may draw wariness and customers will be annoyed if you ask for more information after the initial collection. Review the required with your legal officers and disseminate accordingly to your customer care personnel.
Be ready to answer questions. Expect a lot of questions from the customers. Stalling is not a NO; your customers are just ensuring the safety of their information. Understand that uploading or sharing sensitive information is scary. Give honest, correct and precise answers. Stay professional and be patient.
Make the process easy for your customers. Fashion a collection process that creates the least hassle for your customers. Do not demand hard copy documents if soft copies are acceptable. Offer to arrange the procurement of some of the documents from their associates like their lawyers or bookkeepers in Brisbane. The more helpful you are, the more readily they would comply with the requirements.