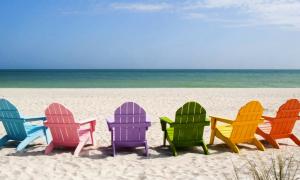 All managers and entrepreneurs know that it is vital to fill in a job opening as quick as possible. But, finding the right employee is also as important. Having worked as a bookkeeper in Brisbane, I know for a fact that hiring process is costly both in time and money spent. You can always test the candidate's abilities and skills, but that will also add to the hiring costs. Here are some key points to guide you on successfully hiring the right employee for your company.
Write a clear job description
Take time to sit down and define the job description of your next employee. List the tasks that you will be assigning to him or her. From the list, you can determine the needed skills to accomplish the tasks. This will guide you on identifying the set of qualifications to require from your applicants.
Setting the appropriate qualification is key to attracting the right candidates. Setting the qualifications too basic or too stringent will attract under qualified applicants that need training and guidance or over qualified professionals who are expecting to be paid higher than what you have in mind.
Determine the best recruitment strategy
Try profiling your next employee and determine where and how to best connect with him or her. Should you scan online profiles? Should you post your ads online or on local newspapers? For some jobs, it is best to look for people on the streets or in their workplace. You can also try spreading the word through word of mouth and collect applicants through referrals.
The key is for you to know the most effective and efficient way of contacting great prospects. The trend today is going online, but if you need a fish purchaser for your sashimi and sushi resto, the internet might not be the best place for you to scout employees.
Pre-screen candidates
Before you rush into interviewing every candidate who sent in their application, take time to review the resumes first. Review credentials and skills and choose only those that meet the qualifications. Discard applications that fell short of your requirements.
Pre-screening also involves back checking previous employers. Are they what they claim to be in their resume? Get on the phone and double check the accuracy of their claims. Inquire of their previous tasks and responsibilities, compensation, and reason for leaving the company. Honesty should be a non-negotiable requirement.
Make the most out of the interview
This is where you get to know the candidates. Have a set of questions ready, make sure that they are designed to prompt answers that will let you take a glimpse of the applicant's personality. Remember, the candidate should be doing most of the talking and you should be learning and listening.
Ask about information that are not in the resume, and stay clear of the common corporate interview questions you can find online – most candidates have practiced answers to that. Instead, talk about common scenarios and issues you have in the company and try to see how they will act on it and resolve them and try to gauge their attitude towards it.
Offer appropriate compensation
It is an age old adage in business to always get the best value for the lowest price. Workers also adjust their asking pay based on their expertise and experience. As much as you want to hire the person with the most skills and abilities, your company finances doesn't always let you. In order to hire the most appropriate person for the job, determine the level of expertise you need in relation to the position offered.
If you need someone to manage or train other people in the company, then you will have to hire someone who has a higher level of expertise than those he or she is going to supervise – thus, a need for a higher pay offers. If you need a person whose job is to provide support and do basic tasks, then a lower pay rate will suffice.
All managers and employers want efficient, skilled, motivated, and dedicated employees. In most cases, we don't get all the desired requirements in one person. Younger workers usually come with lower pay rates and are motivated and eager to learn, but are mostly untrained and unskilled. Highly skilled and experienced workers tend to demand higher pay rates, but they can bring in high value of experience to the company.
The key is to determine your bargaining factors. Do you have time to train? Will your business finances be able to afford the high salary of the new employee? You can also consider the part time option for many seasonal jobs like production lines, delivery, and bookkeeping in Brisbane.