Bookkeeping Essentials in Planning for the Next Business Cycle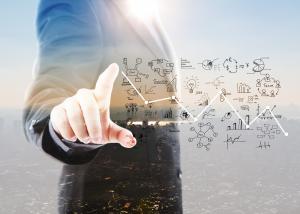 The EOFY and all the Brisbane bookkeeping and accounting processes it entails are over. Novice entrepreneurs might think of getting a breather after the gruelling weeks. But, the most experienced and successful business leaders will choose this time to meet up with their trusted Brisbane bookkeepers and start planning for the next cycle.
In any market or industry, it is the leaders who get the biggest chunk of the pie. Aim to lead, not to follow. Innovate, upgrade and improve your products and services before one of your competitors does. Here are the essentials for planning for the next business cycle that you need to consider;
Take a closer look into the market trends
It is the best time to reassess the market. A lot could have changed over the last year – new players, new technologies, new trends. Is your product or service still relevant? What is your market positioning? Are the marketing campaigns still connecting with your clients and consumers? A new market research will give new insights, new ideas and a better understanding of the industry and the people you are serving.
Review your budget
You cannot use your last year's budget for the incoming year. You might have a template for it, but it is still important to go through the details and review all the entries. Some of the items will need revisions – increase allotment, decrease or delete. And basing on your new market assessment, you will also need to add new entries. Your budget should be aligned with your company's goals. If the incoming year's goal is expansion, then you have to allot budget aimed to expand your operations. If the goal is market penetration, then you'll have to allot extra funds for your marketing and sales campaigns.
Go through your cashflow
Your cashflow is your business' benchmark for performance. Cashflow is the measure of the actual coming in and going out of cash. Your company's liquidity depends a lot on your cashflow. It will determine your ability to pay obligations as they come due and take advantage of opportunities when presented. Higher sales will not serve you much if you don't have an efficient collection process. There are modern ways of keeping up with your cashflow, where you can monitor the coming in and going out of cash in real time. Discuss with your Brisbane bookkeeper the cashflow or accounting app that will best fit your business needs.
Review your bookkeeping processes
Take advantage of the 'slow' season to review and assess your bookkeeping processes. How are you storing your receipts? How do you invoice your clients? What are your collection protocols? Not a few businessmen abhor the many nitty-gritty processes of bookkeeping. Some might even think that it's an annoying distraction from their other business tasks. However, proper bookkeeping and accounting are proven to carry importance in achieving business goals faster and in preventing business disasters. The most successful businesses aren't those who love bookkeeping or accounting but are the ones that have taken advantage of delegation and found the best Brisbane bookkeepers to do the job.
Determine the important and focus on it
All businesses have grand plans of leading the industry, conquering markets and infinite stability. However, planning for the next twelve months should be more concise and focused. Make relevant and achievable goals, determine the most important ones that are necessary to attaining your bigger and long-term goals. Focus only on those that are achievable and necessary. Trying to achieve too much too soon doesn't always end well. Running a business is a long-distance race. A lifestyle, not a dash to the finish line. In fact, there are no finish lines in business.
Learn how to run your business more efficiently with the use of advanced business technology. Book a meeting with your trusted Brisbane bookkeeper today.