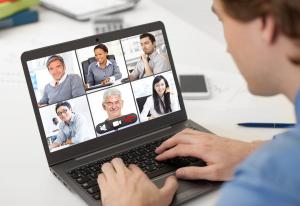 The internet has significantly impacted society that most of our daily activities, tasks, socialisation and interaction are done online. And to match and better reach to the people they serve, businesses are also going virtual. It won't be surprising at all if most, if not all, of business processes, will one day be all done over the internet. Aside from working with your Brisbane bookkeeper online, you can also sell, engage your customers, advertise, find suppliers and build a team online.
The Advantages of a Virtual Office
The virtual office setup is becoming the norm. Most of Brisbane bookkeeping procedures are now done online. As more and more people prefer the comfort and flexibility of working from home, employers and business also see the advantages of the arrangement;
Cost-effective – It is cheaper to manage and run a virtual team than a traditional one. A virtual team is composed of workers and freelancers who already have their computer systems, internet connection, office setups and other tools needed for them to accomplish their work. While the best and most experienced workers demand at par or higher rates, you can also find freelancers online who will charge a lot less than the workers you can hire locally.
Access to the best talents – One of the best things about virtual offices is access to the world's manpower. You will have a bottomless source of the best writers, assistants, programmers, designers and even bookkeepers you can hire from anywhere around the world.
24/7 Operations – Having a virtual team also means you can shift your business to 24/7 operations. So, your business runs while you sleep or while half of your team is on off-hours. Continuous operations mean more customers, more business and higher income.
Flexible Work Structure – Your office is not defined by a physical address, walls or time of the day. You can work whenever and wherever. There are video call tools that can accommodate conference meetings with your team, file storage and sharing platforms to facilitate work processes and team communications and management apps to help you run your team.
Challenges of Running a Virtual Office
Going virtual is a drastic move for any business, especially those that have already established a working system, even if it is the traditional one. However, it shouldn't stop you from making the change. Before deciding into migrating to the more technologically advanced way of doing business, it is best to know the facts and the challenges first.
Miscommunication – Coming from all over the world, there will be a gaggle of languages spoken amongst your team, and without the aid of gestures and other visual indicators, miscommunication is not too surprising. Avoid common workplace misunderstandings by developing a collaborative work atmosphere where everyone is encouraged to speak, ask questions and clarify. Use simple and direct words and phrases. Videos and other visual tools can also minimise confusion.
Working with Time Zones – It is common for global businessmen to go on meetings in the dead of the night or very early morning. When working with people from different time zones, you will need to compromise with your working schedule. Although some would insist on working during their work hours, your team will appreciate it if you can also accommodate theirs.
Culture Clashes – It is best to run a team who are comfortable working with each other. Camaraderie and teamwork are easy to develop when you're all working in one room or the same building, speak the same language and are from the same community. This gets tricky when you have a global team with people from all over the world. Different working habits, traditions, beliefs, lifestyle and social interaction will need to be considered. You can avoid culture clashes by putting a premium on respect, being professional in all conduct and not tolerating any form of discrimination.